About the Company
We offer unique expertise in the field of integration of IT solutions and platforms, as well as supporting migration of systems from foreign vendors to domestic ones.TeamIdea is an SAP Platinum Partner, a member of United VARs. We have long experience and expertise in the following areas:
e-commerce
warehouse logistics
wholesale and retail
manufacturing
Experience and qualification
For outstanding achievements in the development of own innovative solutions TeamIdea has repeatedly been awarded international prizes.
The company has accumulated substantial practical experience in automating and optimizing the complete set of business processes of companies whose activities are related to distribution, retail sales, including online and offline channels, and warehouse management systems.
SAP Pinnacle
Award

3

SAP Quality
Award

5

SAP Value
Award

9

SAP CIS
Award

2

United VARs
Award

2

SAP MEE Partner Excellence
Award

SAP Coder
Winner
The creation of own unique solutions based on SAP takes an important place in the strategic development of the company.
TeamIdea has competence in the following areas:
Liquidity management
Budget management
Accounting according to the standards of RAS, IFRS
Company resource management

(purchases, stocks, sales, finance, etc.)

Assortment management
Retail sales forecasting
Fashion retail
YWIS team
YWIS team offers implementation of innovative solutions in the field of business digitalization for optimization of business processes in retail company.
More details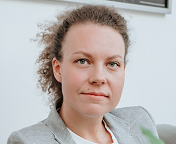 Olga Nikolaeva
Head of Relex Practice, YWIS
"We offer to retailers an innovative solution aimed at strengthening the competitiveness of businesses through the integrated use of the latest achievements of the IT industry in the field of automation of demand forecasting and replenishment processes. Our team was the first in Russia to start implementing new IT solutions in the field of forecasting and replenishment of reserves, and currently has unprecedented practical experience in this area."
UVARS team
International companies need transparent and reliable data on the activities of their branch network. This need is fully covered by the implementation of SAP as the main ERP system and its subsequent Roll-Out to foreign branches.
Details
50

Head of Relex Practice, YWIS

100+

Countries

100+ thousand

Experts for SAP midmarket

8k

Customers worldwide

$2 billion

Overall revenue
Employees
Each company's stuff possesses successfull work experience for leading international companies. Skills and experience of our consultants are essential for efficient and quick project task resolving of no matter kind of complexity.
Team spirit is a key concept of TeamIdea. It's the total practical skills of our consultants that guarantees prosperous realisation of projects of any kind.
TeamIdea is a strong, sustainable team. Our professional team has more than 400 talented consultants with the brilliant project experience and a full knowledge of the SAP product line.
400+

Consultants in our team

200+

Projects across the globe
Andrey Altabaev

Founder, Commercial Director

Pavel Malko

Partner, Development Director

Aleksey Karpachev

Head of SCM Practice

Viktoriya Shaimardanova

Director of Development

Ekaterina Dubovskaya

HR Director

Evgeniy Ponomarev

Head of ERP Practice

Sergey Elkin

Head of the IBP Practice

Natalya Morozova

Director of Development

Aleksandr Zlobin

Head of the BW Practice

Andrey Uzemshin

Head of ABAP/PI/UI5 Practice

Aleksandr Zikin

Head of the Support Practice

Nikita Ivanov

Head of MMSD Practice

Aleksey Kashirskiy

Director of Development

Sergey Petrov

Director of Development
Show all +
In any business, the right motivation is extremely important to achieve the best result.

Vasily Zaichko
Company CEO
About Motivation
Only when a person is truly passionate about their work, when they enjoy the results achieved, when they understand that what they created (independently or in a team of like-minded people) is needed, meets or even exceeds expectations and is valuable in its essence – only then does each of us get a true inner satisfaction that cannot be described in words, but can be experienced and felt. Actually, the combination of these emotions and feelings is the real, sincere motivation of any creative person.
About Philosophy
TeamIdea's philosophy is primarily aimed at creating conditions for employees to demonstrate their talents and abilities. It is the opportunity to be noticed and appreciated that attracts capable, purposeful, and ambitious consultants to the company. Those who want to find a team in which they can fully reveal themselves through a creative attitude to work and current tasks. TeamIdea consciously promotes the professional growth and development of its employees, highlights, and improves their unique skills.
About Specifics
The specifics of reality are such that even in the most standard situations, it is necessary to take the creative initiative to find a non-trivial solution that is best suited to the given context, taking into account the surrounding factors and consequences.
About Result
As a result, the company's Clients get an attitude to their problems and projects that money cannot buy. Consultants delve into tasks and processes with such depth and dedication, as if they are doing it for themselves and for ages. But, in fact, it is. Achieving another result that you can be proud of, which literally warms and nourishes you, allows you to raise the bar and develop further, progress in your field of competence, enrich your professional experience, be in demand and realize that you bring good to this world.
Feel free to write and call us
TeamIdea Group – private family-owned company operating in multiple regions – EMEA, CEE, CIS, MENA
Or leave us your contact information - we will call you back ASAP